Department of Physics,
School of Applied Mathematical and Physical Sciences,
National Technical University of Athens,
Zografou Campus
GR-157 80, Zografou, GREECE,
TEL: +30 210772 3009/3032,
FAX: +30 210772 3025
EMAIL: e_phys@mail.ntua.gr
How to reach the Physics Building from the Athens Airport using the Metro:


◼ Take the metro to Athens, blue line (map of the airport area). Warning: Buy a ticket and VALIDATE IT!! when entering the automatic doors at the station - you risk a fine otherwise, even if you have the ticket.
◼ Get off at the "Katehaki" station (map).
◼ Walk (1.6Km) or take a taxi (~ 3.5 euros) to the University (map). Walk in the direction of the military hospitals as shown in this picture.
◼ Alternatively, take the bus number 242 on a weekday (goes around the University Campus) or bus number 140 (every day, get off at the Kokkinopoulou gate) from the bus stop marked as "Bus Stop: To University" on the map shown below (on Kanellopoulou Ave, near the metro station).

In order to reach the physics building from any other place in Athens: Take the blue line of the Metro and get off at the "Katehaki" station. Then, follow the instructions given above.
Links to Athens Metro and Athens Buses.
Android apps for bus routes and schedules and for calling a taxi (no extra charge).
(click here for a larger map, click on the top left icon of the map for a menu with available places)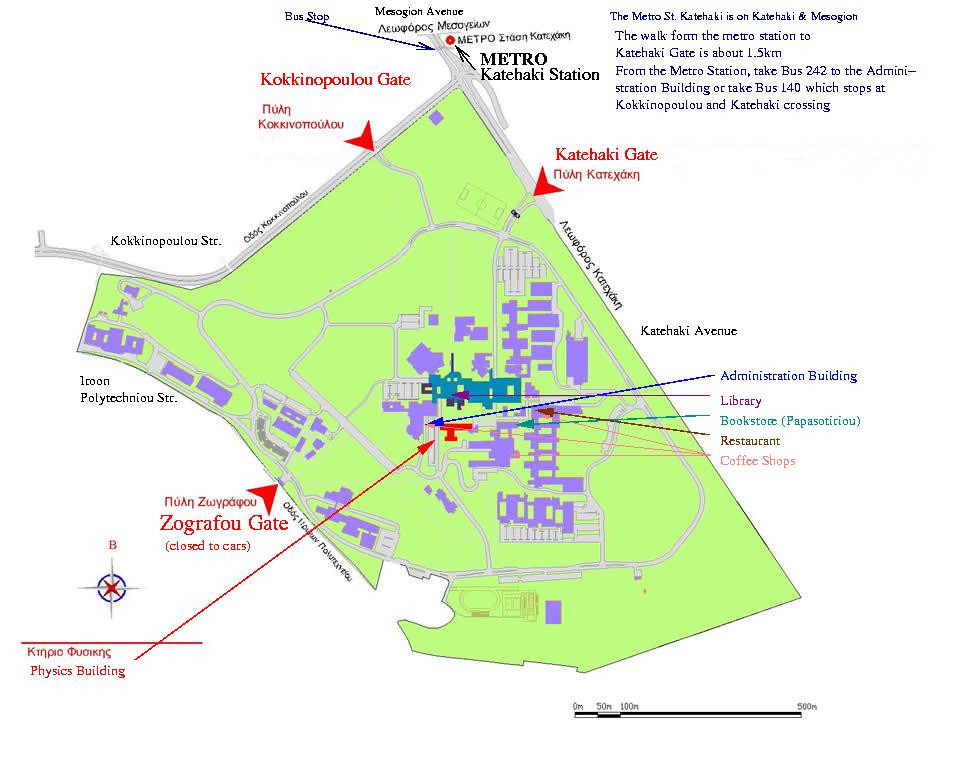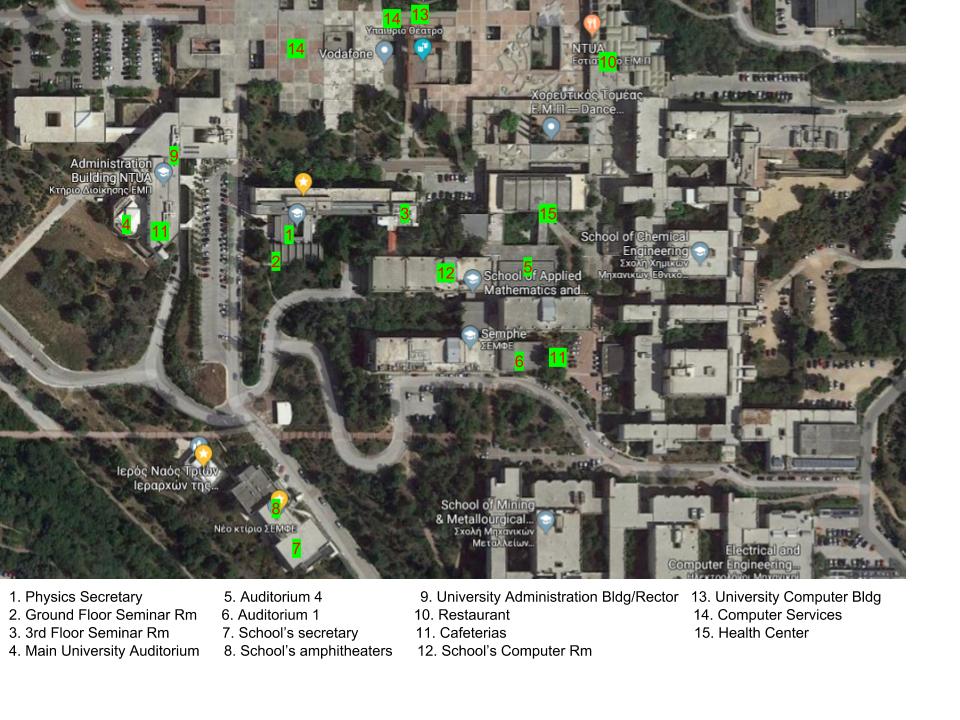 (gps coordinates: geo:37.976948,23.782227)
Directions from Syntagma Square, Center of Athens:
Directions from the Athens International Airport: